Anatomy of an Enchilada
Posted by Donna Rouviere Anderson |
April 17, 2018
Photos by Forrest Anderson
While working on a Mexican/Southwest chapter for a cookbook on tomatoless cooking that I'm writing for people with tomato allegies, I recently looked through a large stack of Mexican and Southwest cookbooks and wrote down the basic ingredients for most of the recipes in them. I discovered something that can vastly simplify Mexican and Southwest cooking. More than ninety percent of the recipes for a wide variety of dishes use some or all of the following spices:
Allspice
Cayenne
Chili Powder
Coriander/Cilantro
Cumin
Garlic
Onion
Oregano
Spanish Paprika
I also discovered that most Mexican and Southwest dishes include the following basic categories – spices; sauces of various kinds (the most common have a tomato base, but other bases can be substituted); meat, poultry or fish; vegetables, whether salad greens, vegetables for sauces and salsas or dried beans; grain, most commonly in the form of tortillas; and cheese of various kinds.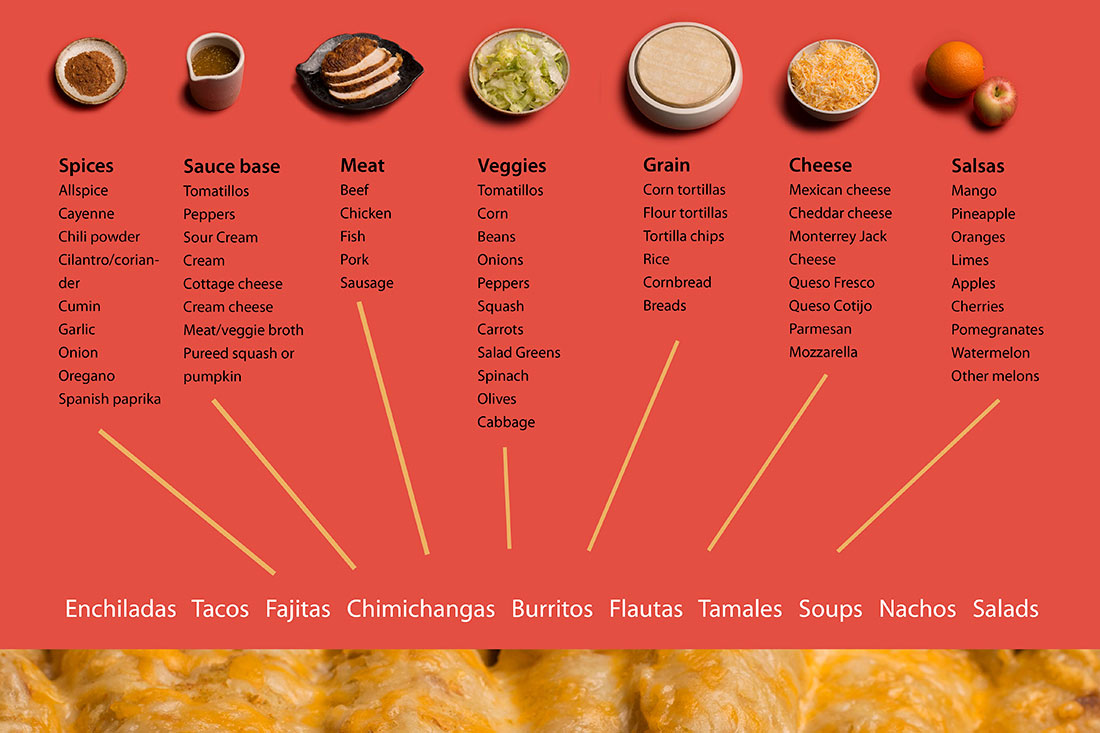 These categories can be combined and cooked in a variety of ways – grilling, roasting, baking, frying, stewing in a crockpot. Once you understand how to combine these basics in various ways, you can quickly put together a delicious Mexican meal from ingredients you have on hand.
The following recipe can help make that process easier. It is a basic seasoning mix for just about any kind of Mexican or Southwest food. Just mix the ingredients in a jar and add the mixture to taste to meat or sauces for use in enchiladas, tacos, fajitas, quesadillas, on nachos or in tortilla soup.
Mexican Seasoning Mix
2 tsp. chili powder
2 tsp. smoked paprika
1 1/2 tsp. salt
1 ½ tsp. dried onion flakes
1 tsp. sugar
1 tsp. ground cumin
1 tsp. garlic powder
½ tsp. oregano
½ tsp. ground coriander
¼ tsp. cayenne pepper
1/4 tsp. allspice (optional but good in fajitas)
Check out these related items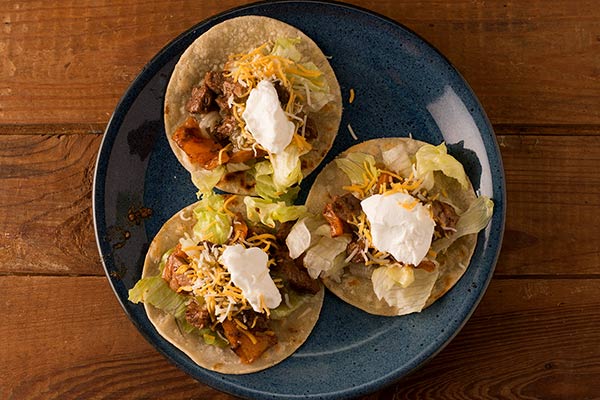 Some of the best Latin foods can be made with easy commercial or homemade sauces that work in a variety of dishes.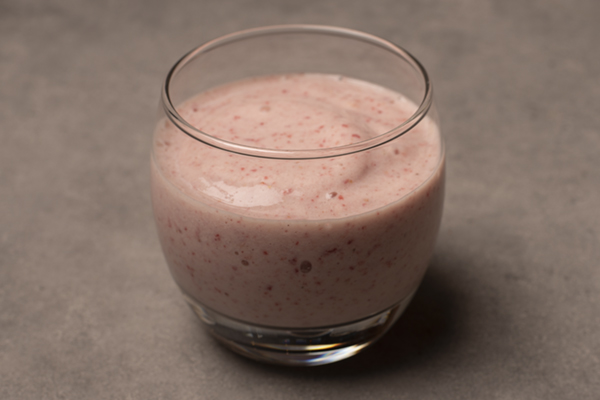 Delicious fruit drinks are ubiquitous at restaurants and street stands in Mexico, Taiwan and Southeast Asia. You can make them at home with our favorite recipes.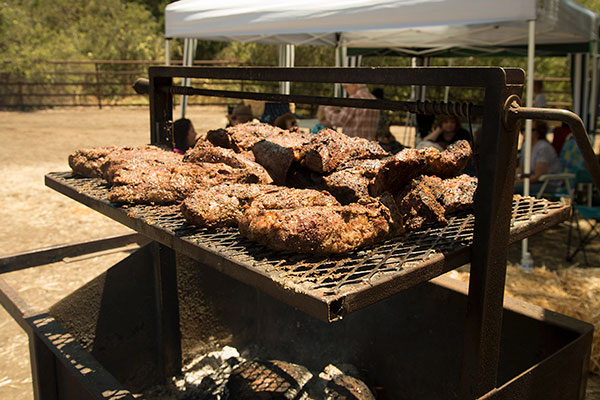 Santa Maria's scrumptious grilling is California's premier barbecue style.