Japan's Poignant Cherry Blossom Season
Posted by Donna Rouviere Anderson |
March 31, 2021
Photos by Forrest Anderson
Spring has come to Japan, along with the annual wave of cherry blossoms that rolls across the country from south to north. Because of the COVID-19 pandemic, Japan has imposed travel restrictions that have stemmed the usual tide of tourists flocking in huge crowds to parks, gardens and historical sites to view the pale pink blossoms.
However, the symbolic meaning of the blossoming with its intertwined themes of renewal, transience and death is especially poignant this year amid the pandemic.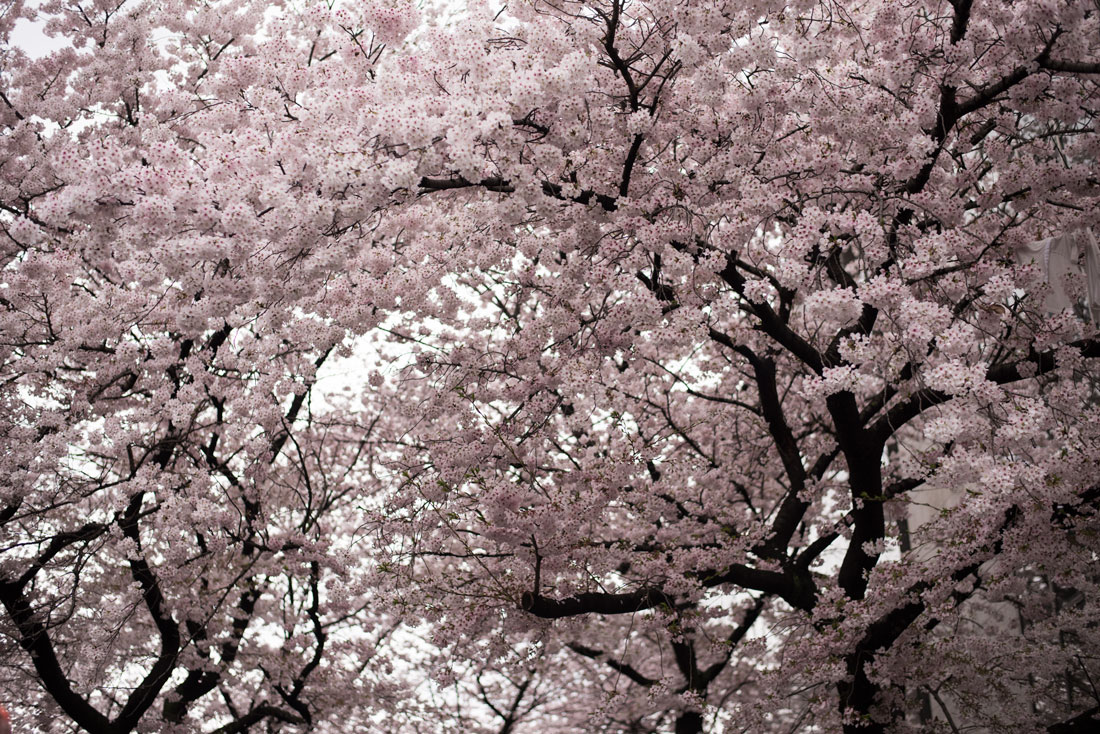 For well over a thousand years, the brief blossoming of cherry trees has been the highlight of the Japanese calendar.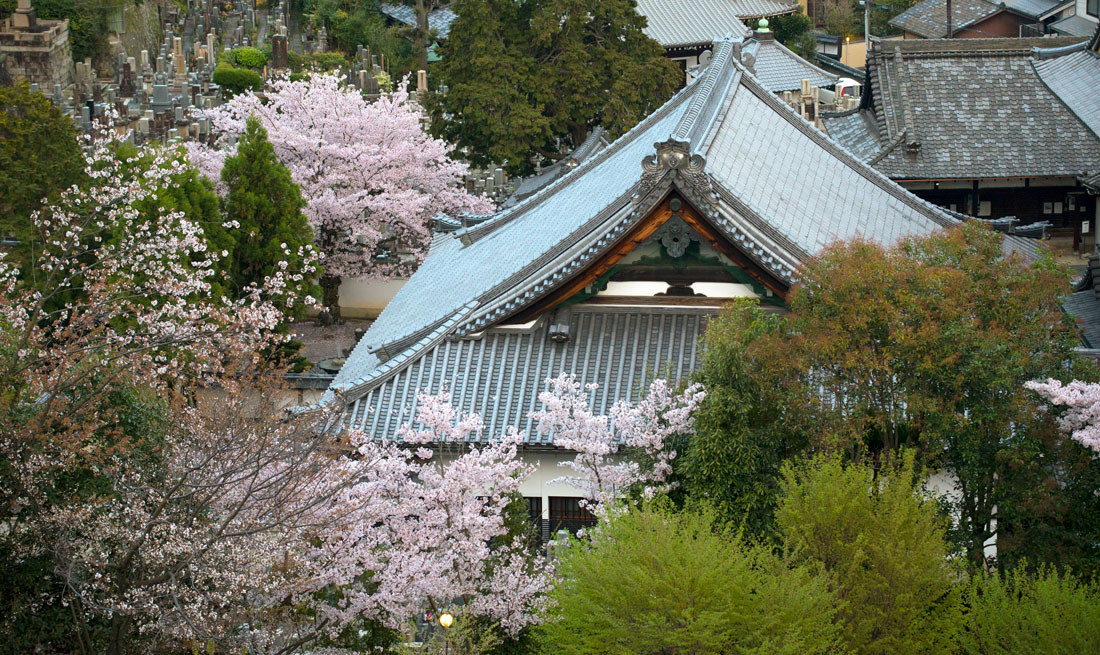 When there is no pandemic, people gather at parks, temples and gardens for cherry blossom viewing parties with work colleagues, friends and family. In a custom called hanami, or "watching blossoms," they take meals, drinks, snacks and sweets to parks and have picnics. They pack special hanami bento boxes full of favorite foods for these gatherings.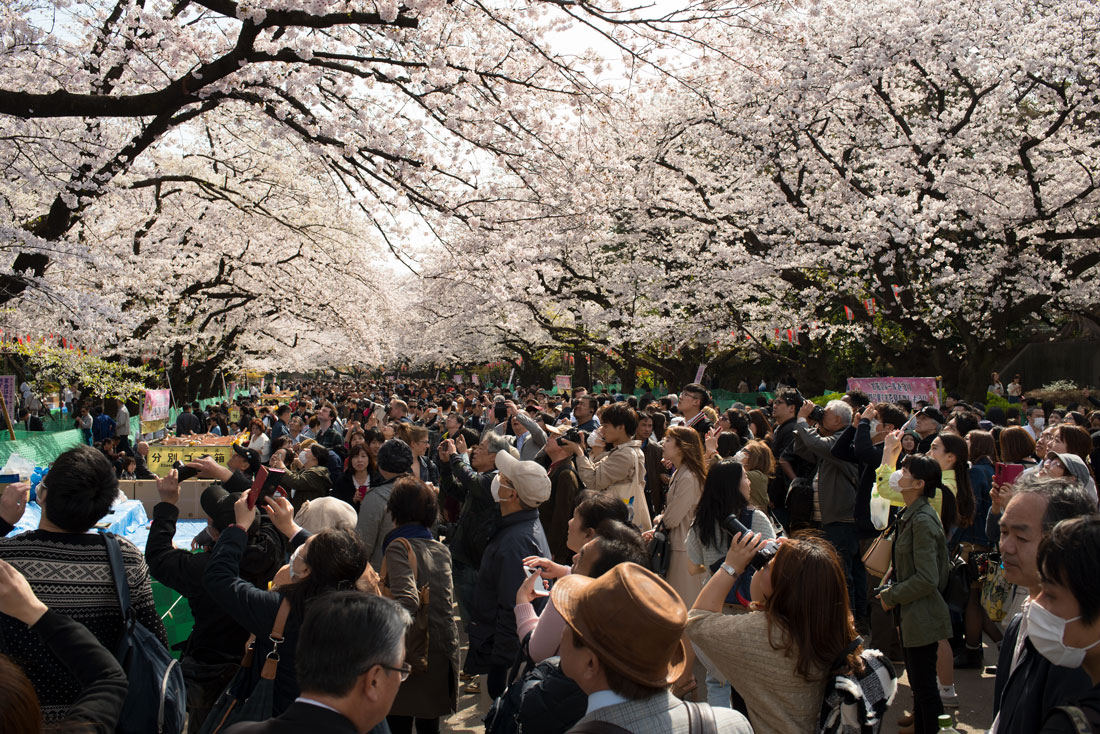 Above and below, are pre-pandemic photos of cherry blossom viewing and hanami, which people have been asked to cancel this year.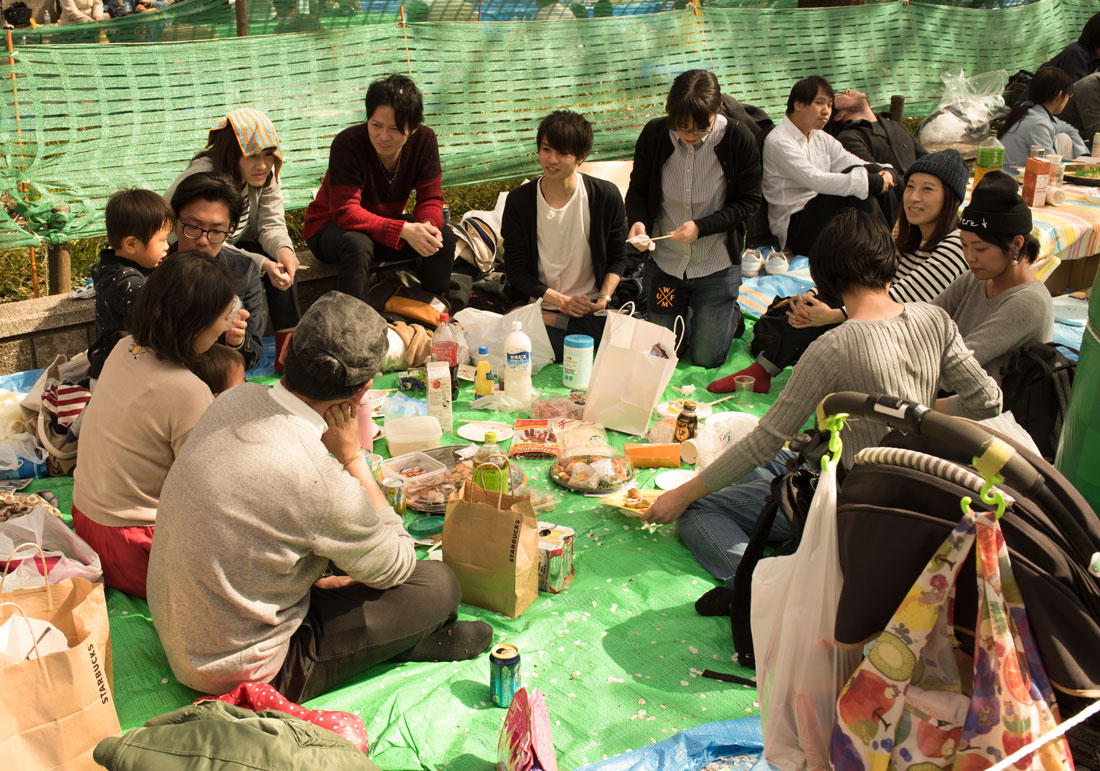 For family and friends, hanami is a social ritual in which the youngest group arrive early in the morning to lay out a plastic sheet for everyone to sit on, keep the place and wait for their elders.
The trees usually begin to bloom in Kyushu in southern Japan around March 20, then move north until they bloom on the northern island of Hokkaido at the beginning of May. The Japanese Meterological Agency tracks and announces nightly when buds have opened where in what is called sakura zensen or Cherry Blossom Front. The buds take about five days to burst into full bloom, and generally are in full bloom for five days, but can last longer if the weather is cold. A few species of cherry blossom trees bloom twice a year – in April and again from October to January. The entire country anticipates the blossoming, with people not just in Japan but all over the world booking accommodations months in advance for major viewing locations such as the ancient city of Kyoto. The Japan Meterological Agency announces forecasts not just times when the blossoms are out in various locations but also the weather there. People watch anxiously, as rain can batter the blossoms and dampen a hanami.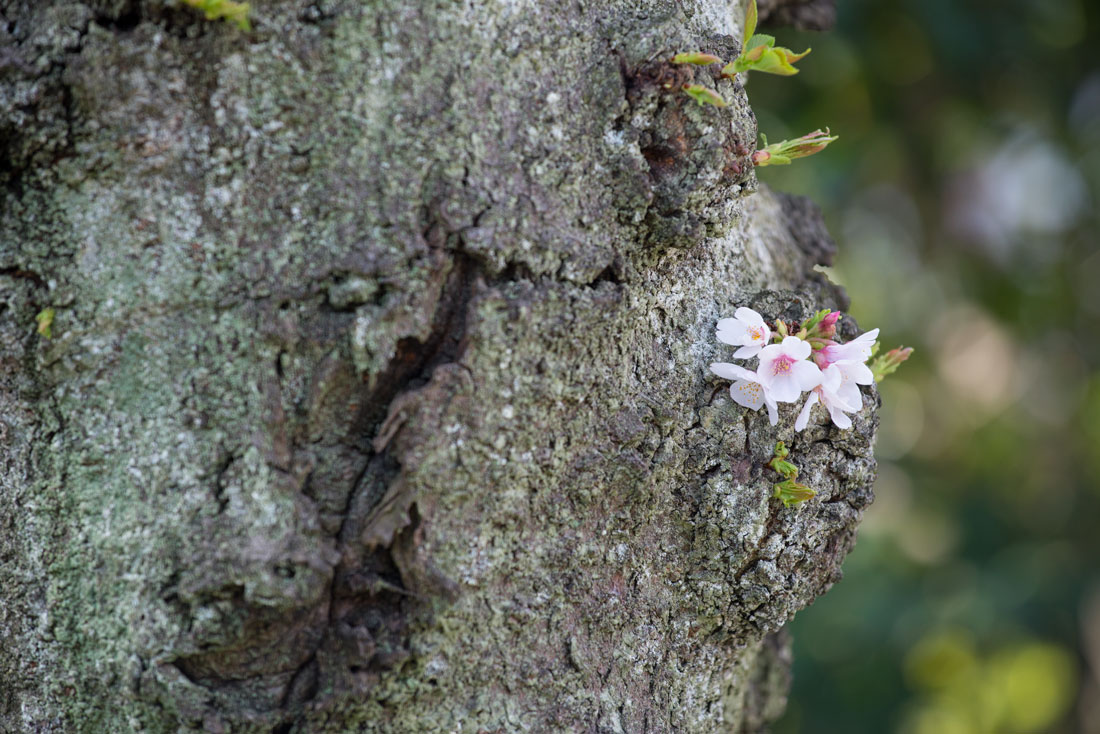 This year, tracking of the cherry blossoms made international news because the trees bloomed their earliest since records of the annual blooming first began to be made 1,200 years ago. The first blooms appeared on March 11, about eight days earlier than the previous record set in 2004. Scientists say this continues a warming trend of recent decades and is an indicator of climate change. The famous flowering cherry trees of Washington D.C. also bloomed early this year.
This year because of the pandemic, Japan is closed to foreign tourists, many local cherry blossom events have been cancelled or are being held virtually and people have been asked not to hold hanami. Some parks are allowing picnics of a few people or members of the same household only. At Ueno Park in Tokyo, one of the most well-known viewing places, the main path is divided into two lanes along which visitors can stroll in only one direction.
Japanese folk religions long ago believed that cherry blossom trees represented mountain deities or kami that transformed into the gods of rice paddies, so cherry blossoms signified agricultural reproduction. Japanese traveled to the mountains to worship the trees each spring, then transplanted them to inhabited areas. The eighth-century chronicle Nihon Shoki (日本書紀) recorded that such events were held as early as the third century.
Hanami became a ritual as early as 710, partially borrowed from the Chinese custom of viewing plum blossoms in the spring. During the Heian period (794-1185), the Japanese traded the viewing of plum blossoms for cherry blossoms and made the festival entirely their own. Hanami began in the Japanese imperial court and gradually spread to lower classes until it became universal. The word hanami was used for the first time to designate the contemplation of the cherry blossoms in the eleventh-century classic The Tale of Genji.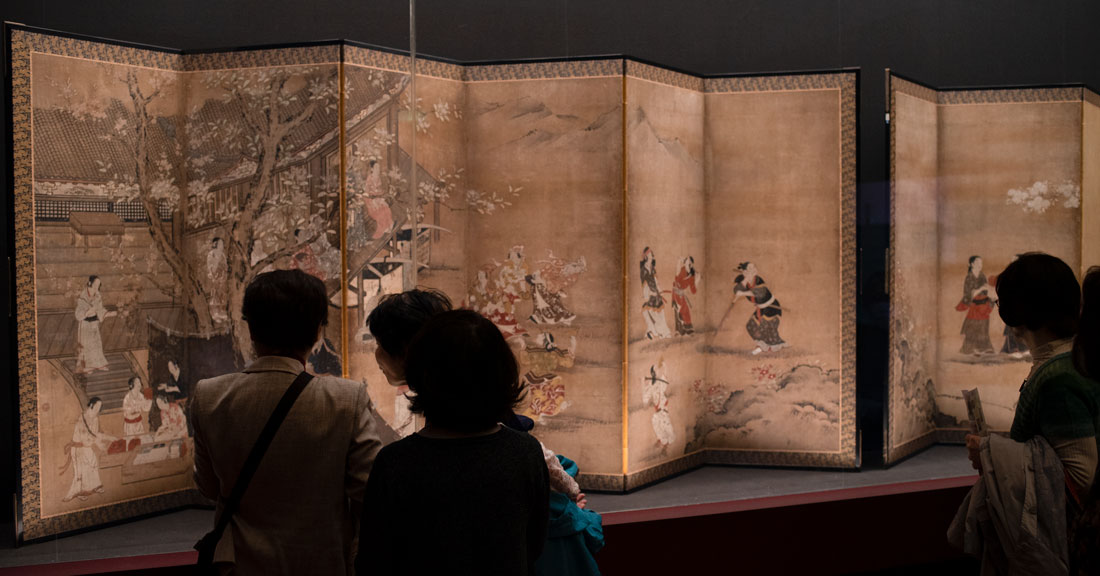 The hanami is an opportunity for people to live in one joyful moment and immerse themselves in the beauty of the day, enjoy being with loved ones and friends, commemorate the loss of loved ones and reflect on the preciousness of life while ushering in a promising new year.
The cherry blossom season is normally a major tourist season, with gardens, temple grounds and parks crowded with people from all over the world viewing and photographing the blossoms in the serene surroundings. Its curtailment because of the pandemic represents a substantial hit to the Japanese tourist sector.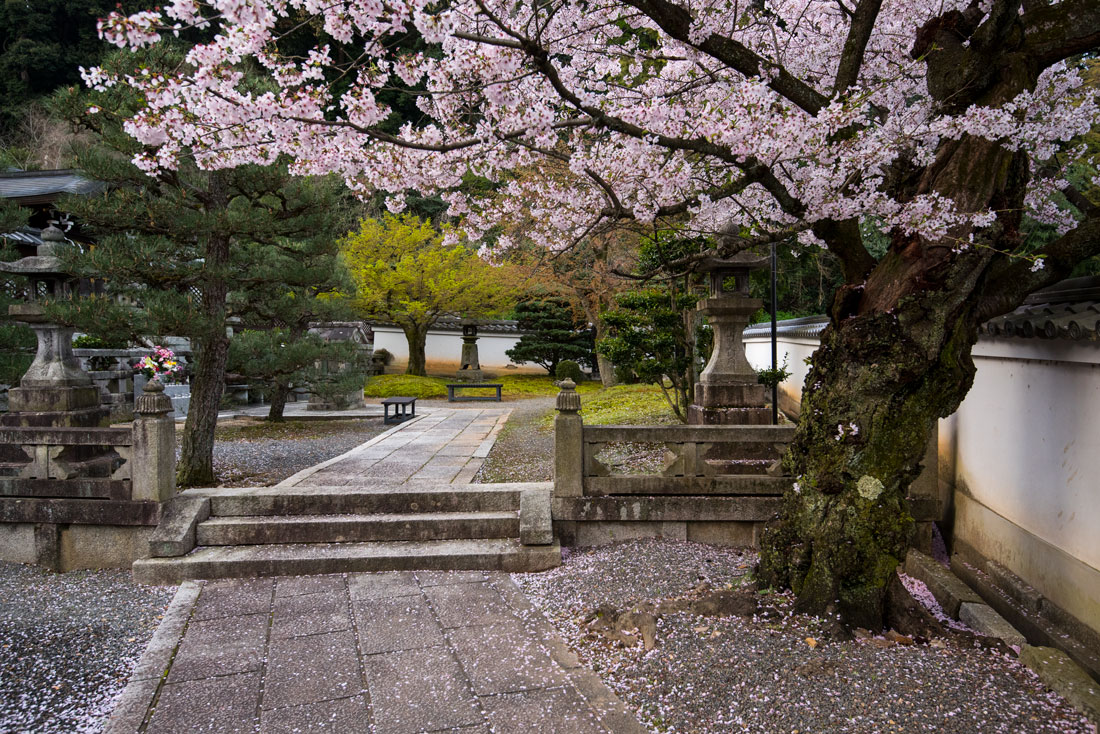 Above, cherry blossoms at a temple in Kyoto, Japan, and, below, people dressed in traditional kimonos photographing the blossoms in previous years at Todaiji Temple in Nara and Daikakuji Temple in Kyoto.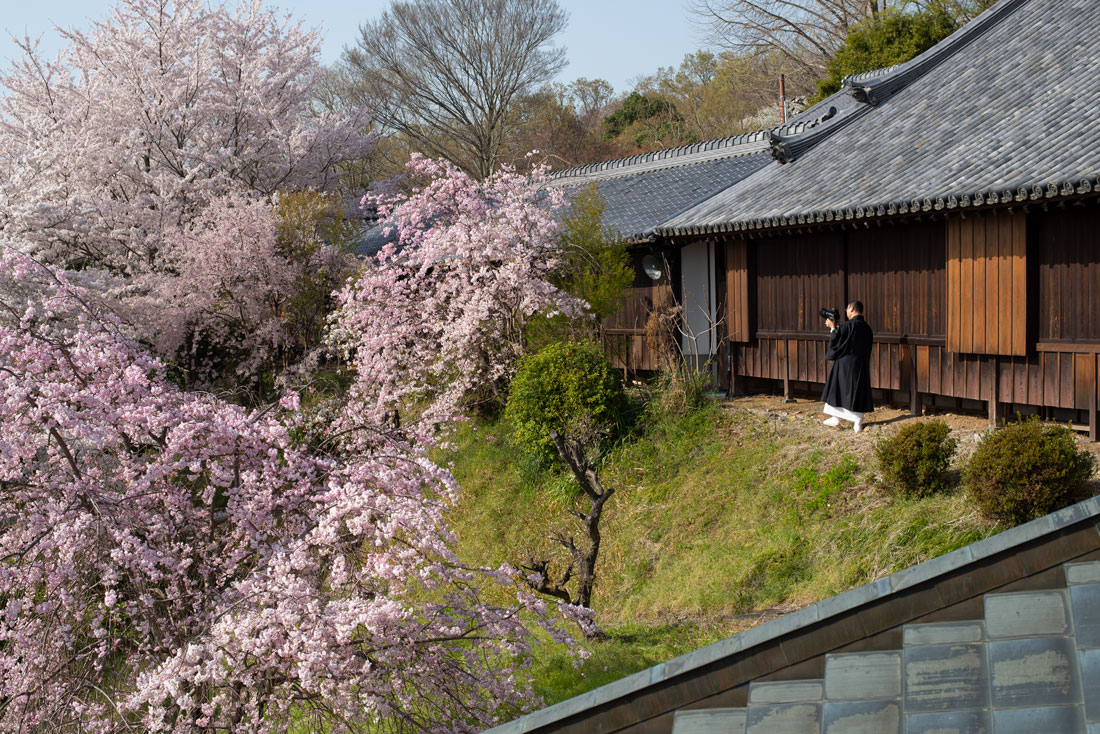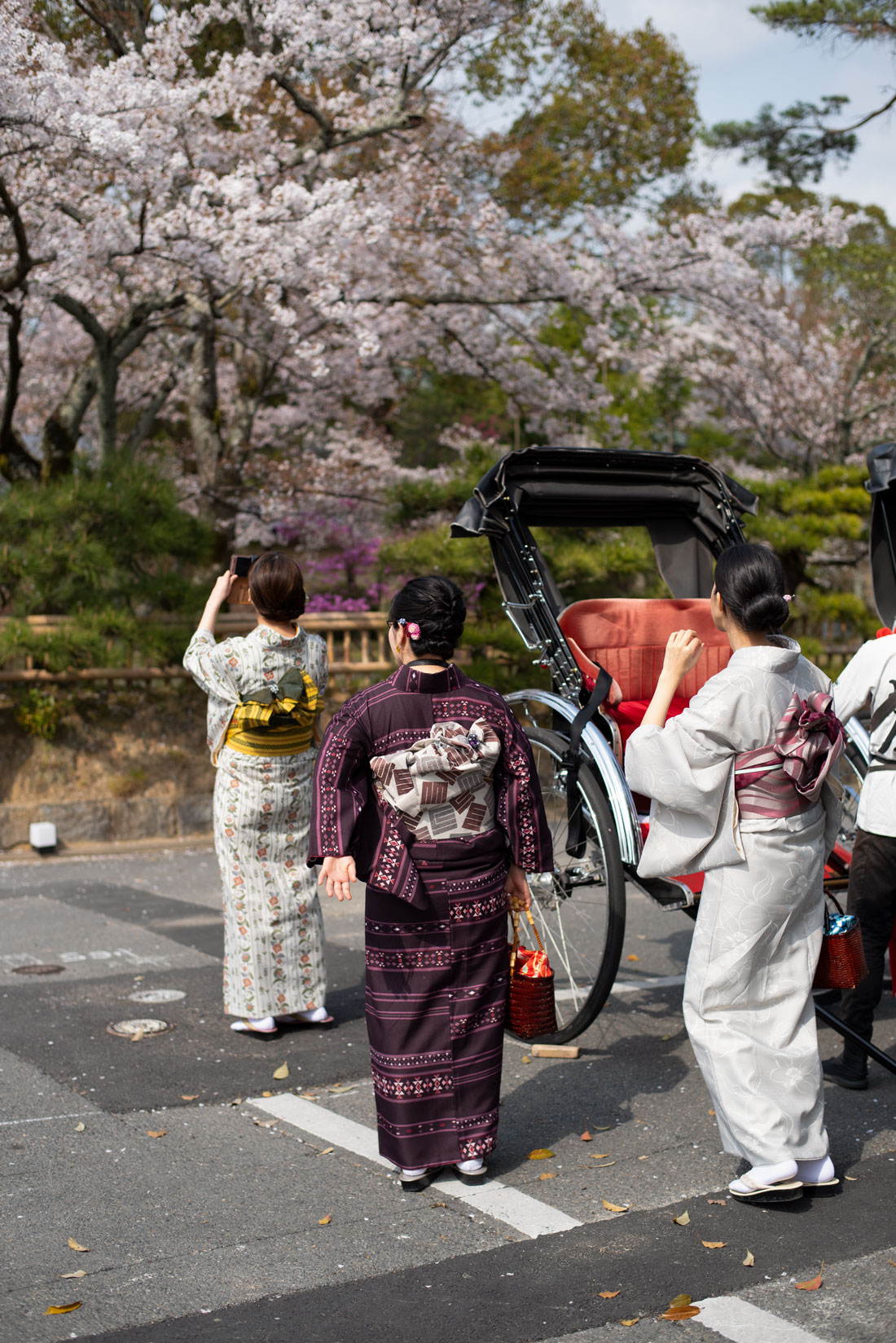 Cherry blossom season traditionally coincided with the start of the rice planting season that heralded the new year, and today it coincides with the beginning of the fiscal and school year in Japan. It signals the beginning of spring, a time of renewal and optimism. Hanami often are welcoming parties for new students at schools and new employees at workplaces who are starting careers.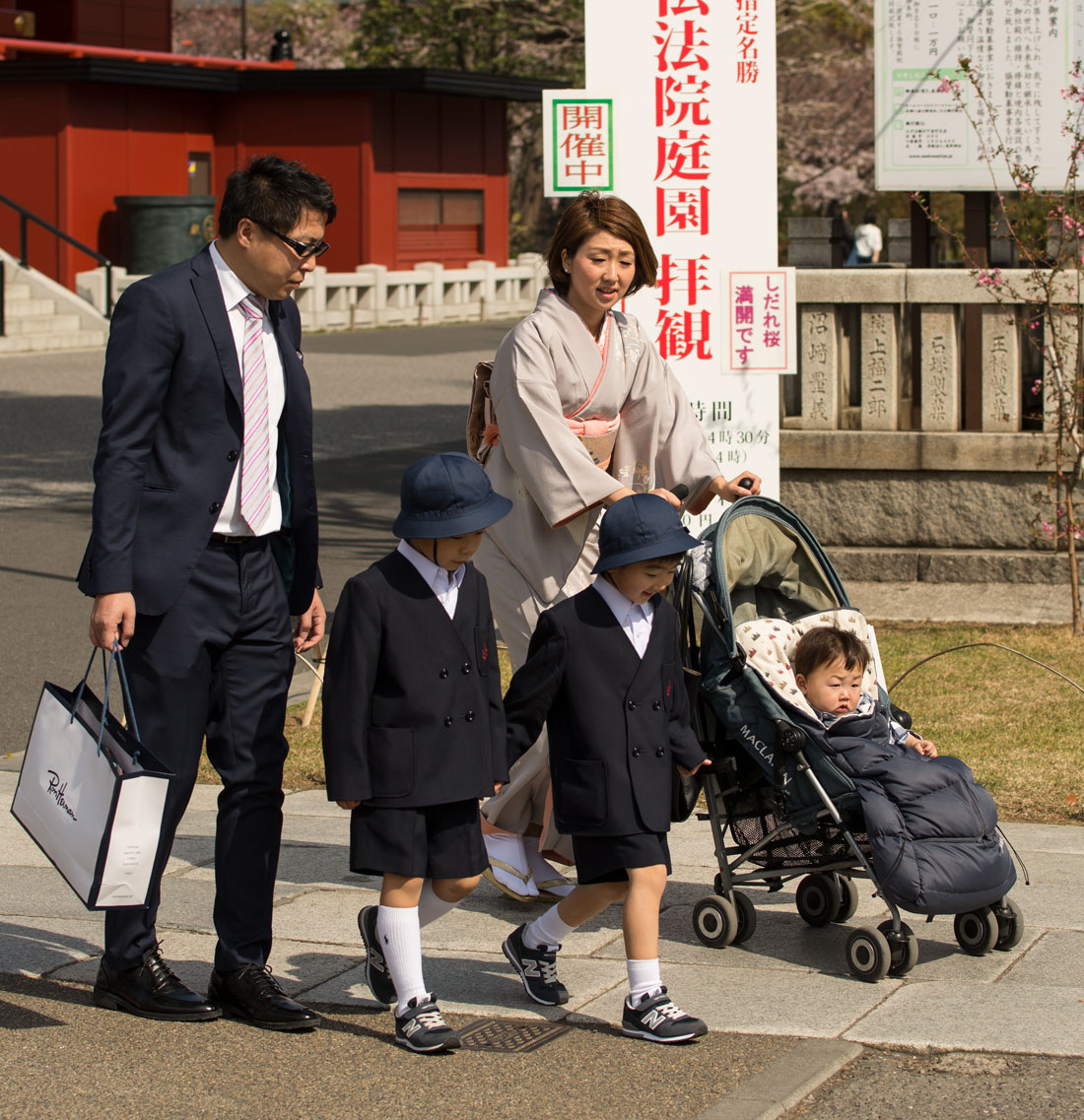 A family in Tokyo, their children in school uniforms, and below, school children on an outing at Horyuji Temple, Nara, Japan, during cherry blossom season .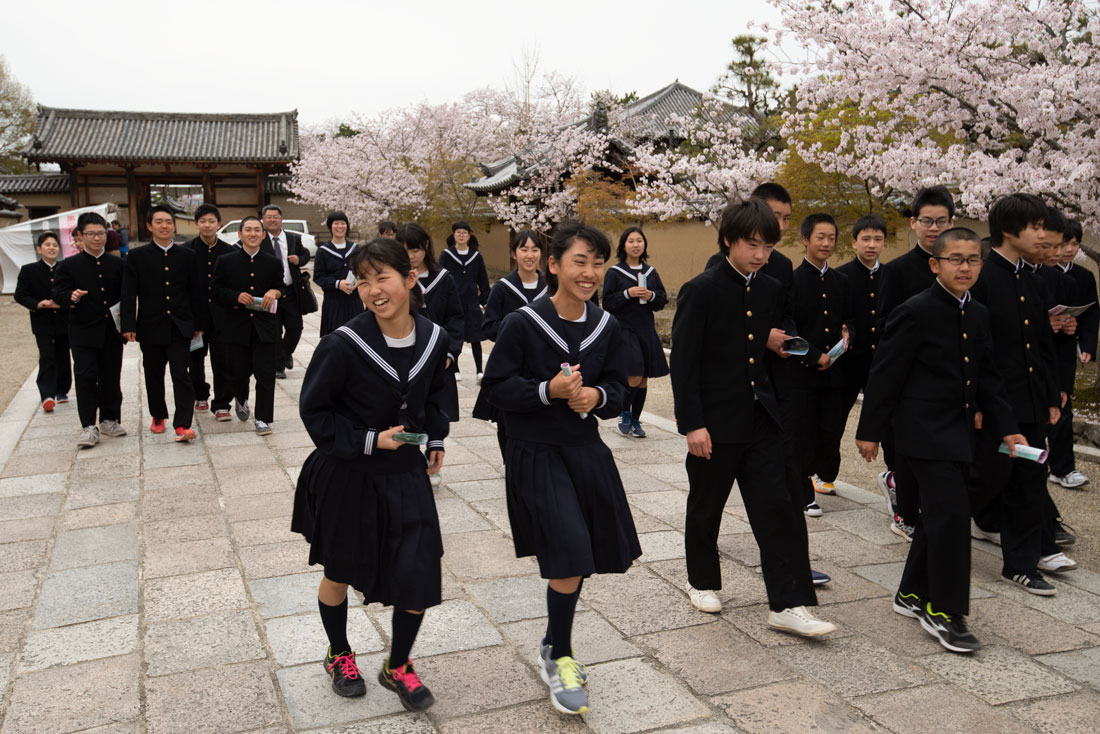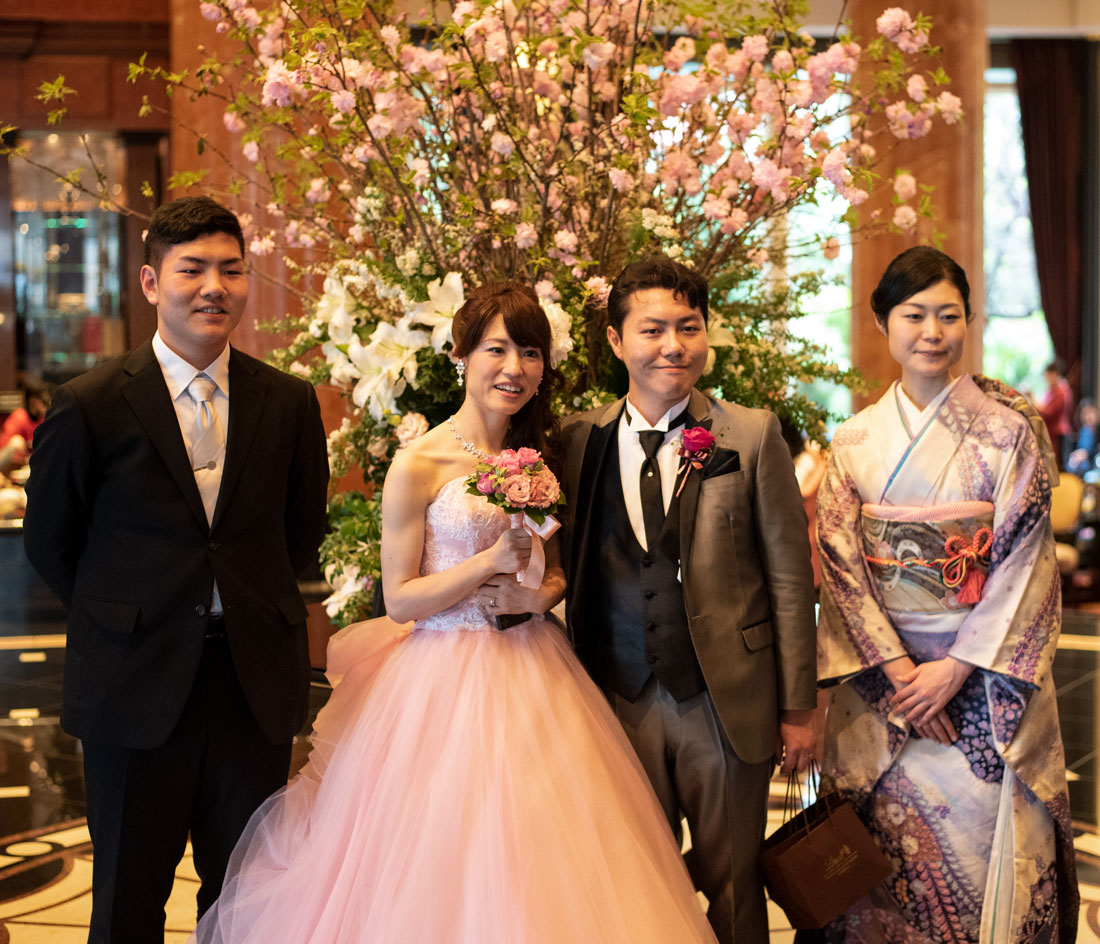 This is a popular time for couples to marry as well, often using cherry blossoms as part of their wedding decorations as symbols of new beginnings. Here, a wedding party poses for photos in Tokyo.
Couples stroll past the blossoms in the evenings in a custom called yozakura. Many believe the best way to view the blossoms is in full moonlight.
The flowering of the cherry blossoms also symbolizes the fragility, unpredictability and transience of life, as the cherry blossoms bud and then bloom for only about ten days per year before withering and falling like snow. Their transience makes them, like life, more precious.
Cherry blossoms also are tied to what is called the bushido, or "way of the warrior" tradition, a moral code of the samurai warriors of feudal Japan (1185-1868). It was the samurais' duty to fight to the death to uphold their code of respect, honor and discipline. As a result, many had short lives and died in battle. Fallen cherry petals symbolized their deaths.
During World War II, the cherry blossom was appropriated as a nationalistic and militaristic symbol. Warriors were to be "ready like the myriad cherry blossoms to scatter" and to endure suffering. Those who died were compared to cherry blossoms, which were called the "flowers of death." Imperial Japan also planted cherry trees as a means of claiming occupied territory as Japanese. The final message of Japanese forces on Peleiliu, where 10,000 Japanese troops were killed in a battle they lost to U. S. troops, was "Sakura, Sakura," or "cherry blossoms, cherry blossoms."
Japanese pilots painted cherry blossoms on their planes and took branches of the trees with them on their missions. Kamikaze pilots on suicide missions were considered falling cherry petals who sacrificed to honor the emperor. The first kamikaze unit had a subunit called Yamazakura or "wild cherry blossom." The government encouraged the belief that the souls of dead soldiers were reincarnated in the blossoms.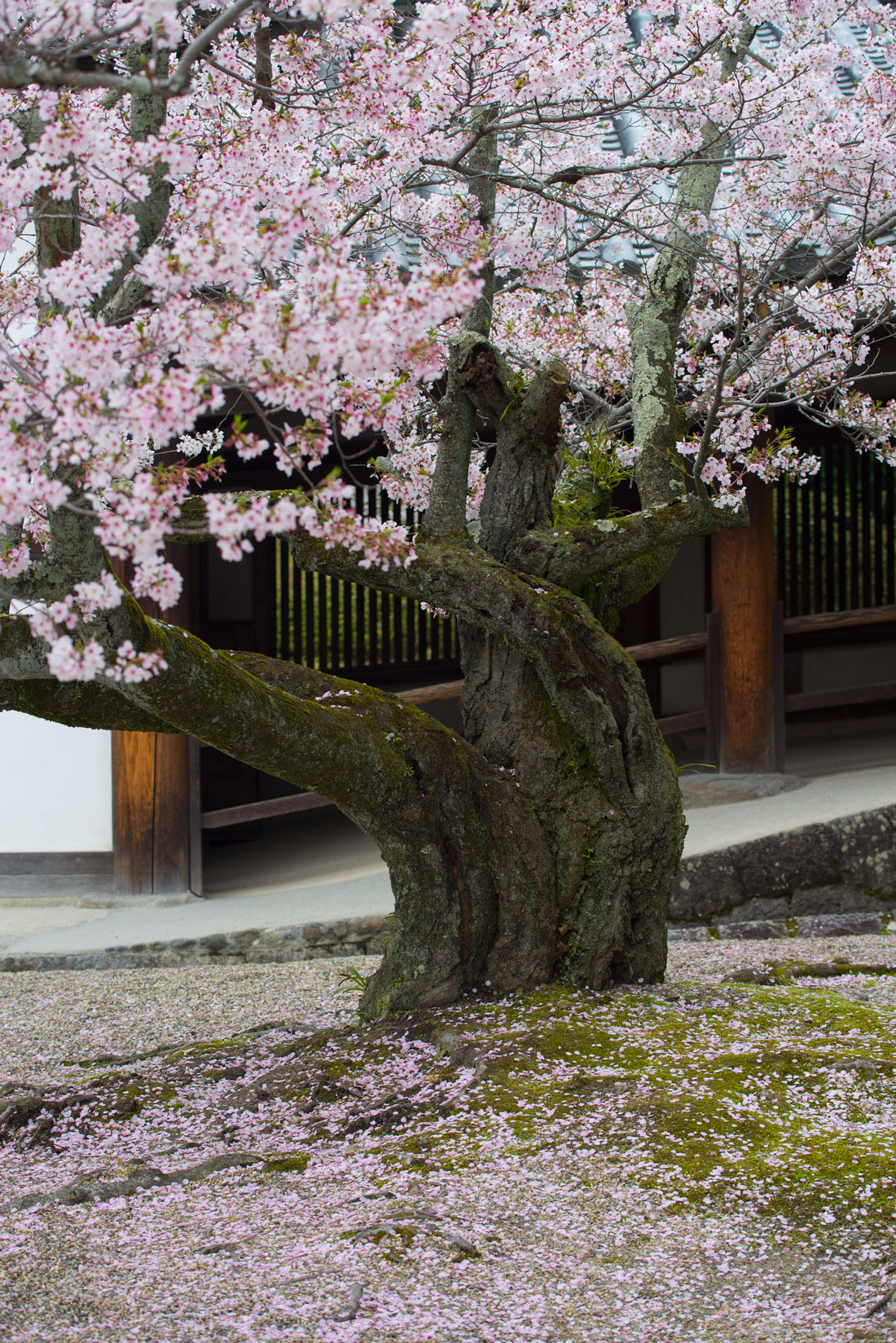 In films and literature, samurai deaths often are depicted with nearby blossoming cherry trees or falling cherry blossom petals.
The blossoms are no longer embraced for military purposes but are meant to convey a sense of mindfulness, appreciation for life and the moment which permeates the Japanese worldview. The idea is to live well with joy and passion, enjoying family, friends, laughter, food, and the springtime to the full, recognizing that life is brief and could end at any moment.
Cherry blossoms also have become a symbol of friendship, truces and alliances. One of the most famous examples is the National Cherry Blossom Festival in Washington, D.C. In 1912, Japan gave more than three thousand trees to Washington, D.C., replacing an earlier gift of 2,000 trees that had to be destroyed because of infestation in 1910. The trees were an expression of Japan's gratitude for U.S. intervention in the 1904-5 Russian-Japanese War. In non-pandemic times, thousands of spectators flock to see the trees blossoming in pink and white or attend events associated with the festival. The cherry blossoms have come to be viewed in the United States as symbols of tranquility and peace.
So prominent were the trees that in 1938, women protesters chained themselves together near the trees to stop workers preparing to clear the ground for the Jefferson Memorial. Their Cherry Tree Rebellion ended with a compromise in which more trees were planted to frame the memorial.
After World War II, cherry blossom princesses were chosen from each state and a queen chosen among them to reign at the Washington festival. In 1965, Japanese gave 3,800 Yoshino cherry trees to first lady Lady Bird Johnson, many of which are planted on the grounds of the Washington Monument. In 2011, National Park Service horticulturists sent 120 propagates from Washington's surviving 1912 trees in Washington to Japan to retain the trees' genetic heritage.
In 1982, when a river rerouting flooded an embankment of Yoshino cherry trees in Japan, Japanese horticulturalists collected 800 cuttings from the trees in Washington DC to help restore the grove. Through this ongoing relationship, the cherry trees have continued as a symbol of friendship.
In 1999, fifty trees propagated from a 1,400+ year old "Usuzumi" cherry tree in Japan were planted in West Potomac Park. The original tree is believed to have been planted by the 26th Emperor Keitai of Japan 1,500 years ago to celebrate his ascension to the throne and is a national treasure of Japan.
Other U.S. cities also have large numbers of flowering cherry trees and are popular tourist attractions when the trees are blooming. Bethesda, Maryland, has some 1,200 trees. Branch Book Park in New Jersey has the nation's largest collection of cherry blossom trees, about 5,000. Balboa Park in San Diego, California, has 1,000 cherry trees. Lake Balboa in Van Nuys, California, has more than 2,000 trees donated by a Japanese benefactor. Philadelphia, Pennsylvania, has more than 2,000 flowering Japanese cherry trees, half of which were a gift from Japan to honor the 150th anniversary of American independence. Philadelphia has an annual cherry blossoming festival. The International Cherry Blossom Festival in Macon, Georgia, is held while more than 300,000 cherry trees there are in bloom. The Brooklyn Botanic Garden in New York city has a cherry blossom festival.
Japan has given cherry blossom trees to other cities and countries, where a number of cherry blossom festivals are held. The sakura blossoming cherry tree is native to Asia, but can be found all over the world.
The cherry blossom is Japan's national flower and a prominent motif on Japanese money, in traditional painting, literature, fashion, and modern pop music and film. Falling cherry blossom petals are a common symbol in anime. The flower is represented on all types of Japanese consumer goods, including kimonos, stationery, and dishware.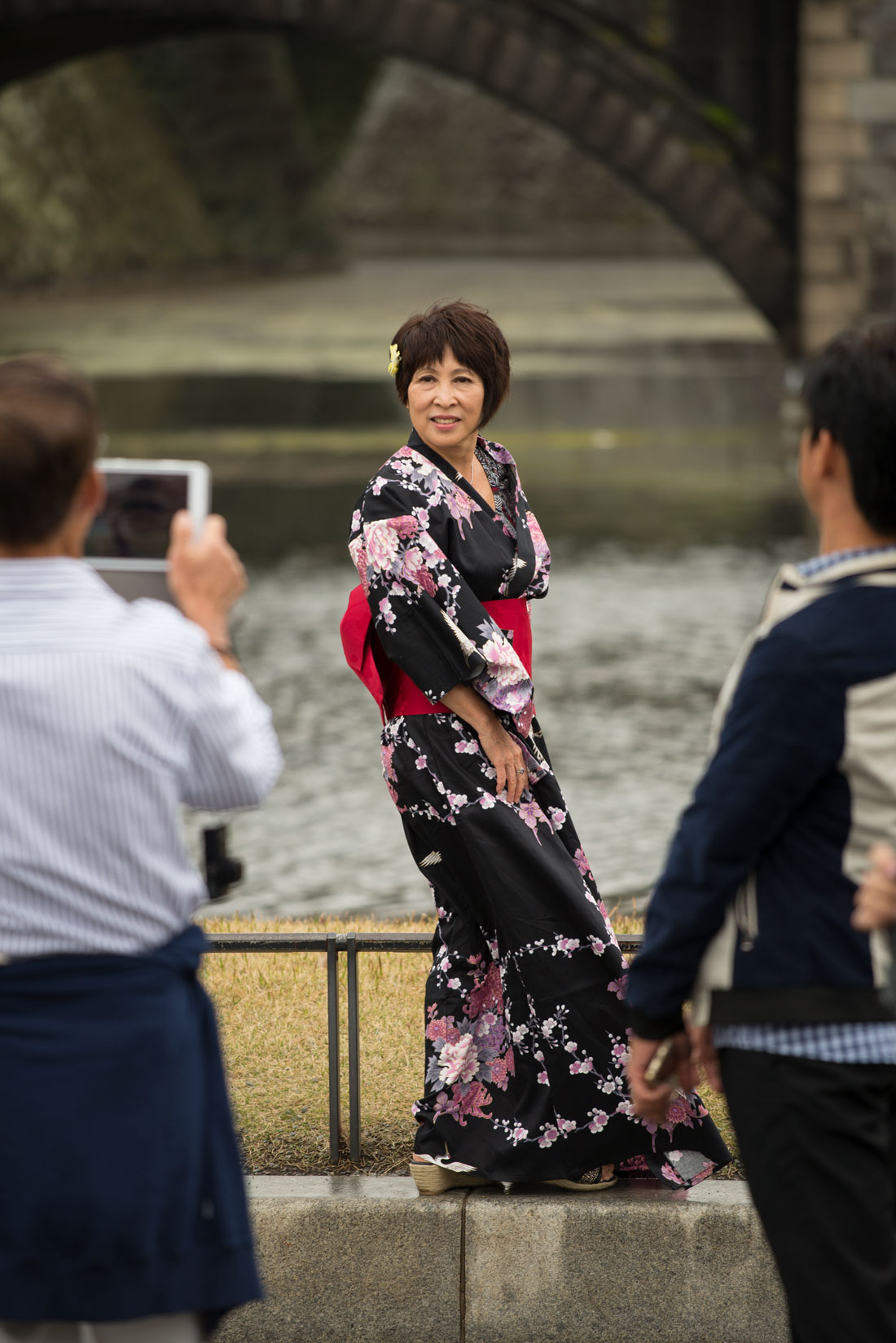 Cherry blossoms are a common motif on kimonos. Here, a woman in such a kimono poses for photos in Tokyo.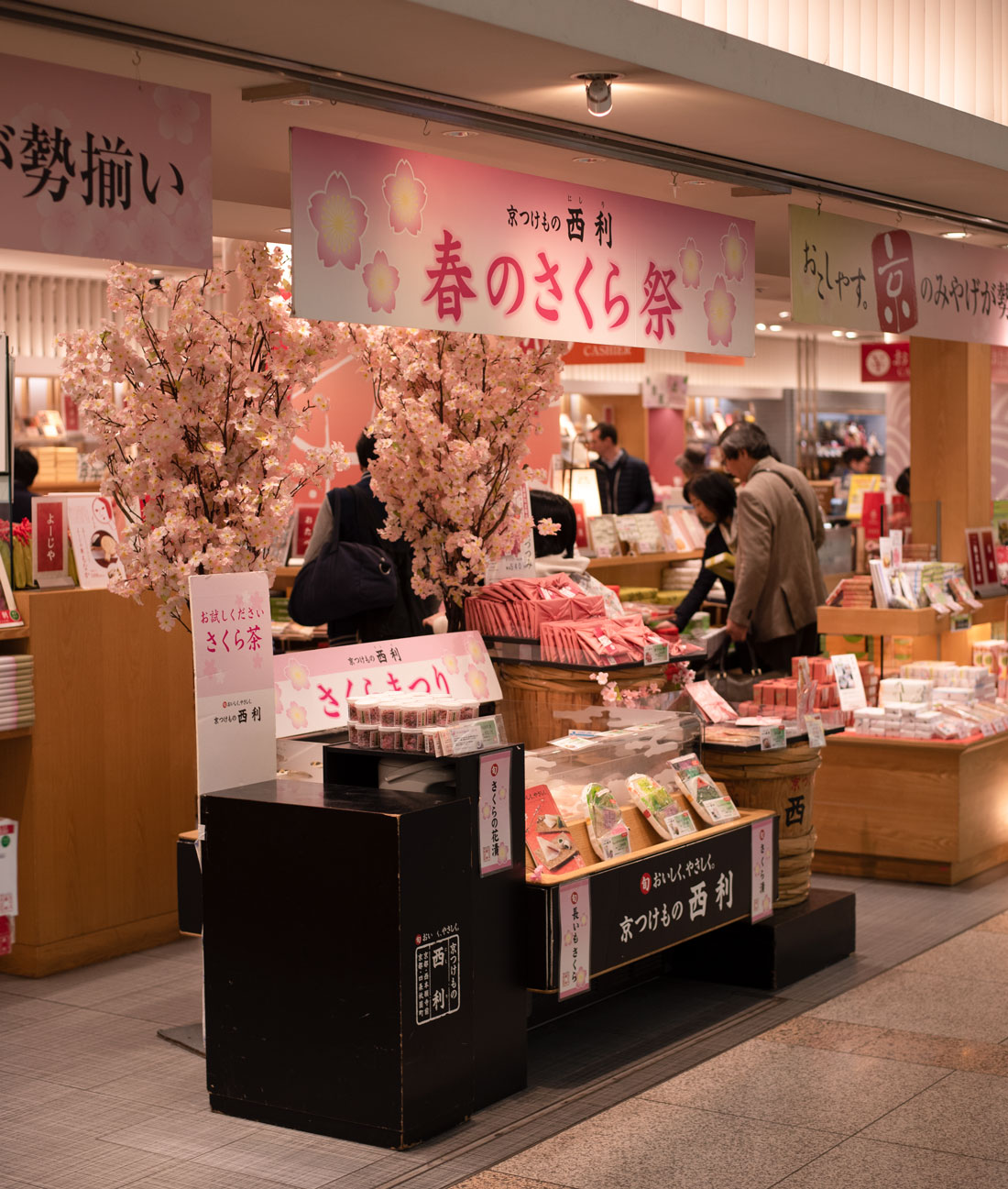 A train station shop is decorated with a cherry blossom theme.
The term sakura is used in many ways in the Japanese language to invoke aspects of the cherry blossom tradition. The Japanese have a tradition of pairing natural beauty with appealing, delicious food, and shops stock up on a wide variety of sakura-themed sweets, snacks and items during the season.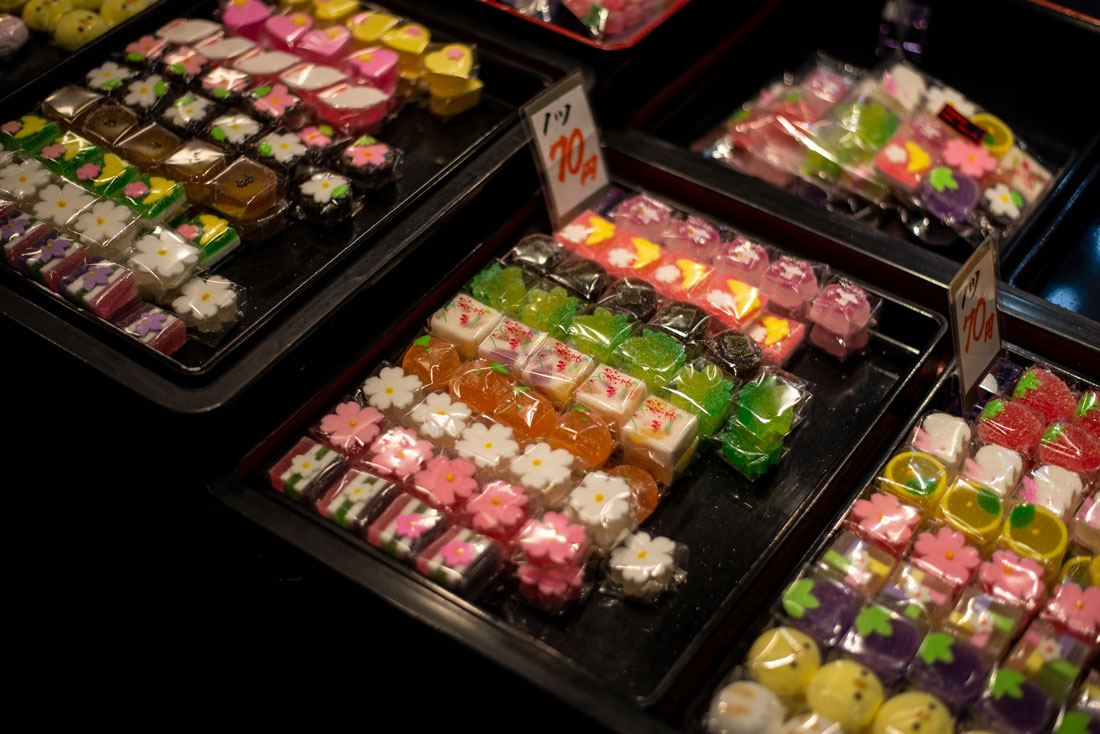 The Japanese for centuries have salted cherry blossoms and pickled them with salt or plum vinegar to bring out their aroma. They are used as a topping for tea, sweet rolls and rice balls and a rice cake called sakuramochi. There are many varieties of sakuramochi, which are sold in Japanese shops and department stores during cherry blossom season. Famous confectionary stores offer gourmet varieties, and tasting them is a fun pastime during the season. Sakuraya is a drink in which hot water is poured over pickled flowers and served at weddings, engagements and celebratory occasions.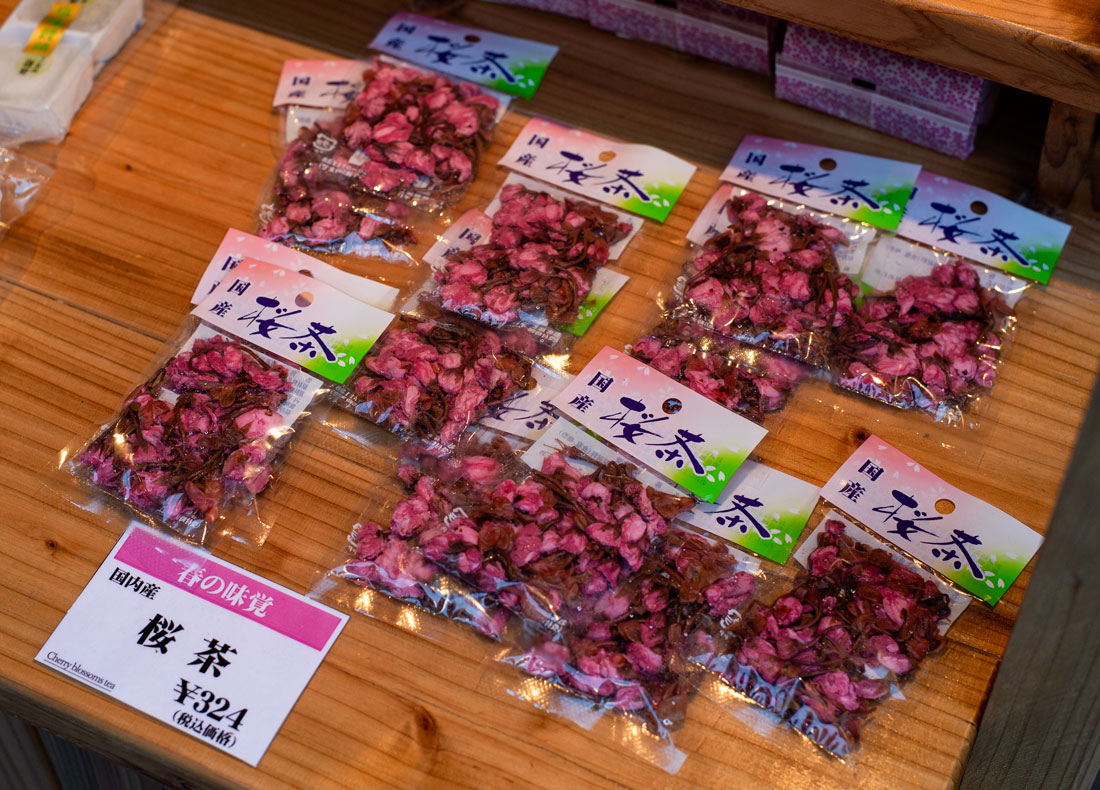 Packages of cherry blossom tea.
Cherry blossoms are considered a health food, as they have rich anti-oxident levels, are rich in essential fatty acids and are considered good for the skin.
The word sakura permeates Japanese culture and is often applied to other items besides cherry blossoms – plants that have flowers whose shape resembles the cherry blossom, pale pink clam shells, pink shrimp, porridge made of sweet red beans and rice, and cooked octopus legs, which are pink.
Popular Japanese songs with the word sakura in them tend to be sad, partly because cherry blossom season is the season for school graduations. This means changes, goodbyes and looking to a new uncertain future. The most famous of these songs, "Sakura Sakura," is known by almost everyone in Japan. Some artists release a sakura song every spring. They are often sung or played at graduation parties or other transitions.
Many varieties of cherry blossom trees are cultivated in Japan and there are on-going efforts among horticulturists to create new ones. In Ueno Park in Tokyo alone, Tokyo's premier spot for viewing cherry blossoms, there are more than 50 varieties. Tokyo has an estimated 600 species.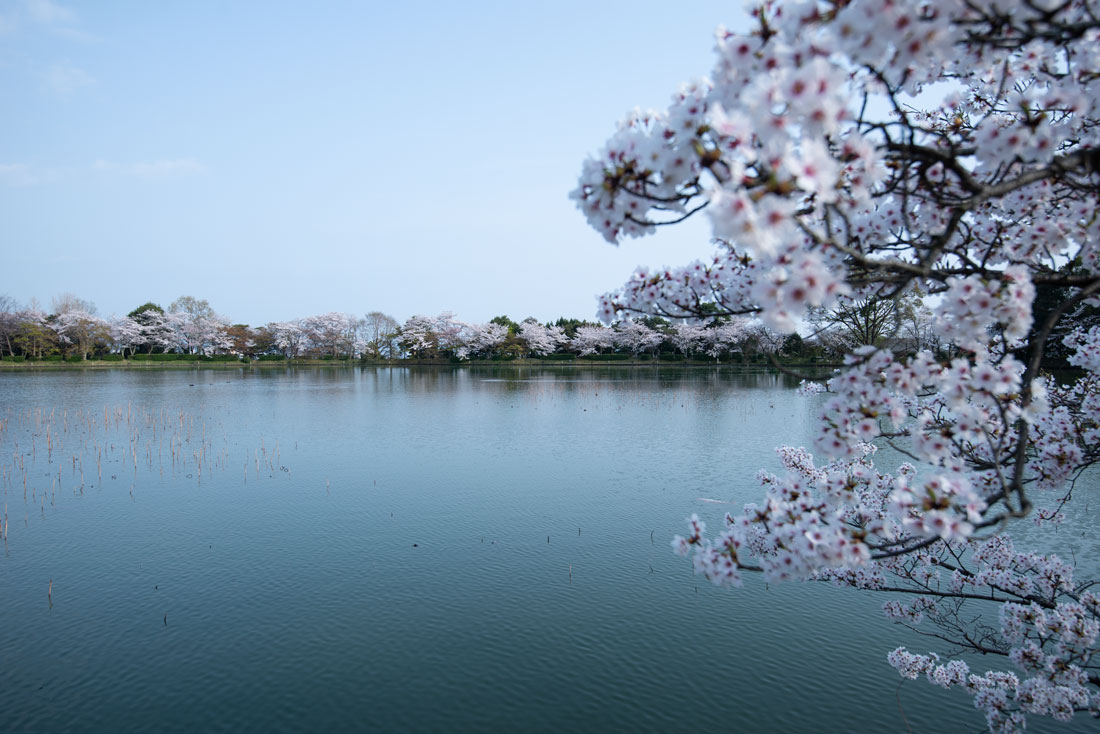 A profusion of blossoming cherry trees at Daikakuji, Kyoto, Japan.
See more photos of Japan.
Check out these related items